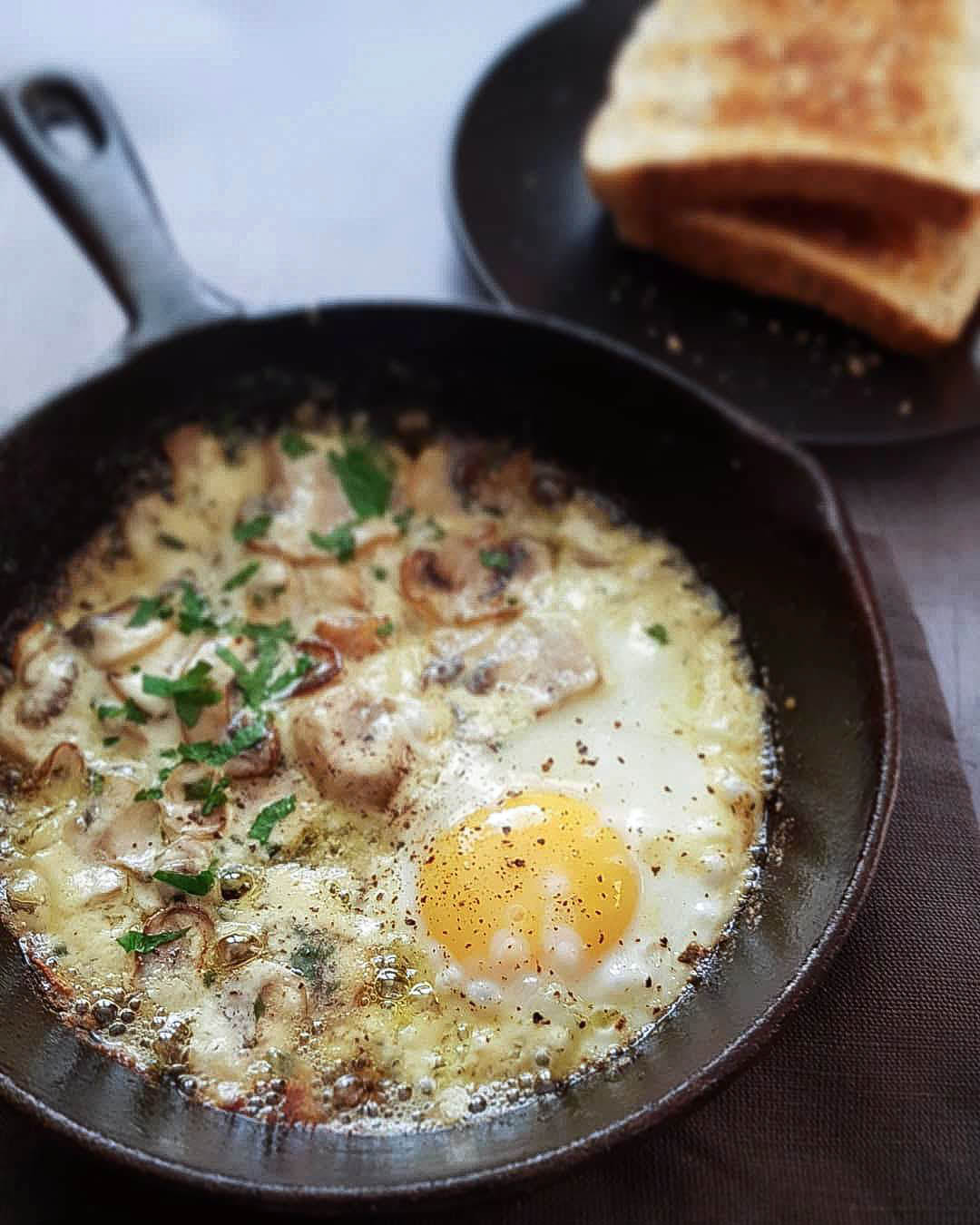 Creamy Mushrooms and Egg
On the weekend my breakfasts tend to be a bit more extravagant than during the week. During the week I'm cooking quite a bit so often keep it really simple – mostly cereal. It was a chilly start this morning (Saturday) and I wanted something rich. Knowing I had some cream to use up before it went off I knocked up this creamy mushrooms and egg recipe. It's really easy to make with only a few ingredients, yet it packs lots of comforting flavours.
Creamy Mushrooms and Egg
September 29, 2018
: 1
: 2 min
: 5 min
: 7 min
: very easy
A creamy comforting breakfast dish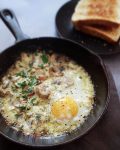 Ingredients
5 medium chestnut mushroom, sliced
1 large free range egg
1 garlic clove, crushed
1 teaspoon parsley, finely chopped
splash of double cream
knob of salted butter
salt and black pepper to taste
Directions
Step 1

Heat a knob of butter in a skillet or small frying pan.

Step 2

Place the mushrooms in the pan and fry on a medium heat for about 4 minutes. Add garlic, stir and cook for a further minute.

Step 3

Add cream, stir, then move a bit of the creamy mushroom over to the side of the pan to create a crater. Crack in an egg and poach in the sauce on a lowish heat until the egg white has set. Add salt and pepper to taste.

Step 4

Once cooked sprinkle with fresh parsley.

Step 5

Serve with toast to mop up that delicious creamy sauce.